2018.05.01. 14:41, zoejones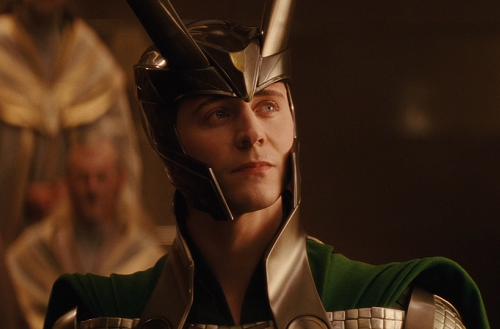 I spent the night watching him sitting there motionless, while I was hiding behind my curtains. If he happened to notice me, he never showed it.
I couldn't take my eyes off his perfect features, the face that had been haunting me for such a long time and that would haunt me till my last breath, his silky raven black hair falling on his shoulders, curling around his neck, his soft skin, slightly glimmering in a bluish shine in the night, his slender body and his back curving slightly, his perfectly formed long arms and legs, between which I craved to be so much. I wondered how sweet scent he had, what it was like to smell his neck, to taste his lips and his body. All this impossible hunger kept on devouring me when I could admire him for a longer time.
The moonlight poured his figure all over so I could even see him smiling. That lovely smile appeared on his face only for a short time, for a few minutes, but it made him look even more beautiful - it was such a rare and such a breathtaking sight that I shivered all over.
It was about three o' clock in the morning when he slowly stood up, gracefully climbed off, then walked into the library. I guessed he had enough of the night air and of thinking, so he went back to his room to sleep. I did the same in my room, saying thanks for the wonderful experience.
I didn't see him till dinner time. I was busy with my studies with Frigga, we were spending the whole day in her garden among the herbs. She was a strict teacher but I enjoyed every moment of her lessons.
During the dinner, suddenly Loki became the topic of the conversation between the men. One of them mentioned Thor's ex-girlfriends, and all those funny stories and the qualities of the girls were being discussed. My presence was ignored as if I had been only the part of the furniture but I didn't mind it as I was watching Loki and admiring his beauty as always.
I was grabbed out of my dreams when I heard someone say his name. They were talking about him and his loneliness, not loudly, not to be heard by the royal family, just giggling and mocking him as most people always did - behind his back.
Suddenly Volstagg's cousin, a fat annoying man, whose face reminded me of a rat, started laughing hard:
- Come on, that loser doesn't have a girlfriend, he never had one, and no princess would ever marry him! Not for all the treasury of Asgard!
I lost my head hearing such rude comments about him. I forgot about myself completely and I replied softly, but clearly audibly:
- I cannot imagine a greater honour than to be Prince Loki's wife.
The next moment I wish I could have bitten off my tongue. I could keep my secret for so long and now I gave it away in front of a huge crowd, including Loki himself! How could I have been so clumsy?
I never wanted anyone to know my secret. I was not ashamed of loving him. Most girls were in love with Thor or other blonde young fighters, and very few liked Loki. His dark features, the gossip (and the truth that he was actually a frost giant), his lies and mischiefs, the way he betrayed others and left them behind, his sense of humour - these things made him unpopular with girls, no matter how good-looking, sharp or intelligent he was, no matter how many magical qualities and tricks he had, no matter if he saved and defended Thor and his adoptive parents a few times. His lies and betrayals demolished all his good qualities and deeds in others' eyes. For me, he was the ultimate hero who was never arrogant and who dared to show his weakness. He was simply misunderstood, a hurt child who wanted to win the heart and the approval of his family and sometimes he didn't think about the way to reach his goals.
It was great that Loki didn't hear me but I was sure that someone would tell him as soon as possible. Hopefully I would not be there at that very moment.
But I couldn't be glad of this idea long because this annoying man jumped up at the next moment and almost shouted, pointing at me:
- Prince Loki! Here is someone who would die to be your wife!
Of course the royal family and half the company heard his announcement so clearly as if he had told it in a completely silent building.
I wished I could have disappeared but when I saw Loki's reaction, I wanted my own instant death instead. I was sure that I had never felt such a huge pain before. Not even when I was told that I had lost my family even though I loved them. This betrayal went far more, far deeper into my foolish heart, showing me perfectly how damned in love I was with him.
Loki looked at me with sheer boredom, with a pinch of disgust. His eyes were dead, his lips seemed even thinner than before. He was pure refusal on two legs.
- Hmm, no, thanks.
Everyone was laughing around me, not too loudly, but it was just enough to make me feel rather uncomfortable and ashamed. The other three members of the royal family showed their perfect manners, keeping a polite cool face. Thor looked at me surprised, being unable to believe me loving his brother. Frigga was watching me tenderly, her eyes whispering words of love, support and couragement.
It took all my strength to stand up, take an elegant and respectful bow towards Loki and say with a tender smile:
- It would still be an honour for me, His Majesty. - then I left the hall with solid steps but so shivering body.
I could hardly stand on my feet and I wondered how come I didn't fall. My heart was bleeding and aching, my face was wearing the blood red colour of shame but I managed to keep my pride and dignity.
Loki looked at me for a long moment with a kind of disappointment and annoyance, then he turned his head to reach for more veal. No one called me back, no one defended me or ran after me. I had a few friends but this time no one chose to stand by me. I couldn't care less. It was painful to see that Loki never noticed me - but it was a fatal blow to know that he, the love of my life, despised me and thought nothing of me.