2018.05.03. 11:56, zoejones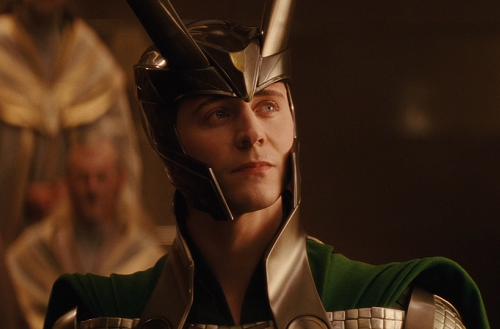 The tremendous corridor was silent when Queen Frigga left her room. Only her steps in her leather-soled boots made a little noise. She smiled at the guardians while she was walking along the stone floor leading to the library. There were armed guardians at every gate and at every corner - she thought it was unnecessary now, after the unwanted presence of the frost giants, but Odin ordered this way.
Her steps became faster as she was hurrying towards the library. She knew that someone was waiting for her.
When she arrived, Thor was standing in the middle of the library, looking lost and confused. The library was not his place: books, reading, silence - these things never belonged to his world. He was there only because he was looking for his brother. He looked up at his mother when she entered and he sighed a little. It was a relief for him not to be alone in that strange place.
- I thought Loki was here. He is always in the library when he is not out somewhere doing some nasty tricks.
Frigga smiled at him softly.
- Maybe he has gone outside for a walk. The weather is beautiful.
Thor shook his head.
- I was told that he hadn't been here for days and that he hasn't been seen anywhere since last dinner. - his eyes showed deep concern - Mother, I am worried about Loki.
Frigga put her hand on his left arm, to soothe him a little.
- I know, darling, we all of us are worried about him.
- I don't think so. You and I love him, you, most of all. Maybe Father. But no one else. Since the attack, no one has talked about Loki. - Thor was getting bitterer with every sentence. - They are talking about how scared they were, they wonder how the frost giants got to and entered Asgard, they are chattering about how the girl saved Loki, and of course they sometimes laugh at him, that he should have been saved by a girl, but not when I am around. - he took a deep breath - But no one asks me where Loki is, how he is feeling. Nothing. Not even my friends. No one cares about him.
Frigga hid her disappointment. She loved Loki, just like her own child, she knew well how difficult it was for others to love him who didn't know him as well as her, and it always hurt her.
- Don't bother about them. Everyone had a huge shock that the frost giants could enter our empire and actually their will, that Loki must be their king, was another big surprise as well.
- I don't give a fuck for the giants anymore - Thor said rudely. - I know now how they have found a secret passage to Asgard that Loki had showed them long before. That passage is closed and guarded now.
- Thanks to Loki, who did his best to straighten up his old mistake. - Frigga reminded him.
- He should never have betrayed us for the first place! - Thor lifted his hand to smash his fist on a table but seeing his mother's gentle eyes, he changed his mind and lowered his arm. - I miss him. And I am worried about him. He was never like this before. Hiding away from me. Not trying to make some dirty tricks on me.
Frigga put her arms around Thor tenderly.
- Just give him a little time. He had to experience a horrible shock.
- Yeah. He humiliated that poor girl who did nothing bad against him. Who still returned to die for him. - Thor replied with sheer anger in his voice.
Frigga wondered whether he was jealous of Loki but she couldn't be sure. She knew that Thor loved girls and girls loved him, she courted all the pretty ones anywhere he went, but he showed no particular deep love towards any of them in Asgard. Since he broke up with that human girl, Jane, he didn't fall in love with anyone. Frigga was sure that she could have noticed if Thor had fallen for me.
In contrast to Thor, Loki never showed the tiniest love (or any kind of) interest towards any girls among whom he was rather unpopular. Even if he was considered to be good-looking, he had a bad reputation, he was not muscular and talkative, he didn't like flirting and he seemed to love Frigga only.
- Don't worry, my son. Time will heal the wounds. He will come back to you when he is ready.
Thor hung his head and bowed to her.
- Be blessed, my wise Mother. - then he left.
Frigga left the library as well and she walked down the stairs leading to the entrance. Her heart whispered to her where Loki could be found.